News Article | February 28, 2023
Spring Clean Your Finances
Healthy Byte Wellness News | Health & Benefits News
Health & Wellness Support | Health & Employee Benefits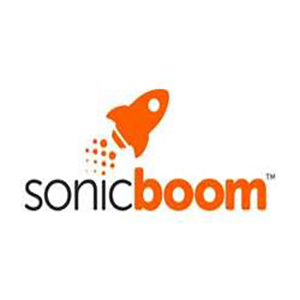 We may be on the cusp of spring, but it's never too early to think about tidying up our finances! Squirreling away funds may feel overwhelming at first, but all it takes is a little bit of organization and a whole lot of patience.
Start feeling financial freedom, independence and less stress today by taking a fresh look at your finances. When you hear "spring cleaning," what comes to mind? Organized. Neat. Clean. Filed. These same traits can be applied to monitoring your money. Keep tabs on your dollars with some of these ideas:
Put financial records in one place. File your credit reports, bank statements, retirement and HSA information, legal documents and other paperwork tied to your finances in one file, then save it in a secure place. If you have digital files, create a desktop folder using secure passwords and codes.
Consolidate your accounts. Roll your old 401(k) into your new plan. Close the accounts you never use and combine the rarer ones with other active accounts. Choose one credit card, and cancel the rest. Do your research first so you understand any penalties associated with rollovers and account closures.
Automate payments. Cancel emails, texts and snail mail reminders, and turn on automatic payments instead. Set payments for on or after your pay date to make sure you have money in the account.
Set up or replenish your emergency fund. It's important to stash away an emergency piggy bank in case all those credit and debit cards stop working. Just make sure to keep any funds in a safe, secure place.
Create a fool-proof debt plan. Raise your hand if you've been paying off debt for years. We get it. So, why not use this time to start an action plan, with small goals along the way? Write it down, put it on the fridge, stash it in your desk … whatever it takes to hold yourself accountable. Spring cleaning doesn't have to mean fully executing a plan; it can be just creating one in the first place.
Check out the Sonic Boom Academy courses for more finance-friendly ideas to keep you moving toward a brighter money future!
New to Sonic Boom?
Check out our How-To Guide to activate your Sonic Boom account, purchase an activity tracker with your device subsidy, and sync your activity tracker to your Sonic Boom portal.
If you have questions about the Sonic Boom program, about navigating your personal Sonic Boom site or about anything else, please don't hesitate to contact the Sonic Boom Mission Control Support team by email, support@sbwell.com, or by phone. Toll-free line: (877) 766‑4208