News Article | June 27, 2023
Use Boomin' Bucks by Dec. 31, 2023!
Healthy Byte Wellness News | Health & Benefits News
Health & Wellness Support | Health & Employee Benefits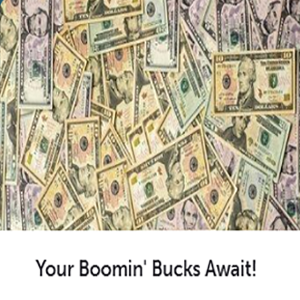 Healthy County will be transitioning wellness platforms from Sonic Boom to WebMD ONE this fall, and all Sonic Boom Boomin' Bucks will expire on Dec. 31, 2023. Be sure to redeem yours before then! Members will have access to their Sonic Boom accounts until Dec. 31. After that, Sonic Boom and Boomin' Bucks will not be accessible so please be sure so cash out any unredeemed Boomin' Bucks before the end of the year. To redeem Boomin' Bucks, login to your Sonic Boom account and click on the Boomin' Bucks smart card square at the top of the page. Need help logging in? Check out our How-To Guide.
All fully pooled TAC HEBP groups and participating ASO groups are eligible for the Boomin' Bucks incentive. Participating ASO groups are Brazos, Comal and Guadalupe counties, and the Harris County Appraisal District.