News Article | May 19, 2023
Budget Writers Make Limited Progress; Funding Important to Counties Reported
County News | Legislative News
Legislative Services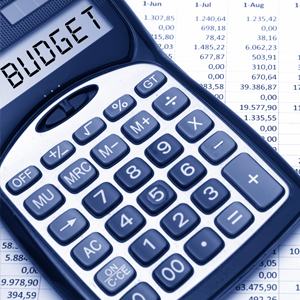 Passing a balanced budget is the only thing state lawmakers are constitutionally required to do each legislative session. The 88th Legislature got closer to this goal earlier this week, but still has a ways to go.
The conference committee on House Bill 1 by Rep. Greg Bonnen (R-Friendswood), the state budget for the 2024-25 biennium, met on Monday, May 15, and adopted some budget decisions but left pending decisions regarding funding for school property tax relief, broadband expansion, water infrastructure and electric generation facilities. These funding decisions will be sorted out behind the scenes and revealed when the conference committee report on HB 1 is presented in each chamber. Many of these pending decisions rely on final versions of legislation agreed upon by both chambers.
Also undetermined at this time are final funding decisions for Senate Bill 30 by Sen. Joan Huffman (R-Houston), the supplemental appropriations bill for the current two-year budget.
Outlined below are selected funding decisions that are of significance to counties:
$330.8 million for county rural law enforcement grant program. The eligible uses of these grant funds will be determined by SB 22 by Sen. Drew Springer (R-Muenster) or similar legislation. Of the $350 million originally proposed for this program, $13.2 million is designated for law enforcement continuing education grants and $6 million is allocated for programs at the Law Enforcement Management Institute at Sam Houston State University.
About $155 million for indigent defense, which includes an increase of $18.9 million or 19% in funds appropriated for non-Operation Lone Star (OLS) indigent defense legal services and an $11.3 million increase for adjudicating felony OLS cases. The Legislature has also provided additional general revenue funds instead of relying funds from a dedicated account dependent on court cost collections, which have been declining as a source of revenue. Finally, $5 million in general revenue is allocated for an assessment of public defender services in rural areas and to provide public defender services in rural areas where none currently exist.
$150 million to assist local governments with FEMA match requirements in the event of natural disasters.
Mental health funding highlights include:
About $1.5 billion for community mental health services for adults and children, as well as mental health crisis services. This funding includes specific allocations for five additional crisis stabilization facilities and services provided by local mental/behavioral health authorities serving Galveston, Montgomery, Walker and Liberty counties and the Heart of Texas region, which includes Bosque, Falls, Freestone, Hill, Limestone and McLennan counties. Funding also includes $10 million in funding earmarked for mental health services for the Uvalde community.
$213 million for community mental health grant programs, including $20 million for mental health services for veterans and their families and $90 million for grants aimed at reducing recidivism, arrest and incarcerations among individuals with mental illness and to reduce wait times for forensic commitment. Additionally, $55 million is allocated for local mental health program matching grants, $33 million for health community collaboratives and $30 million for an innovative grant program supporting children and families to reduce juvenile justice involvement, relinquishment and emergency room visits. Of the latter amount, $15 million is contingent on enactment of SB 26 by Sen. Lois Kolkhorst (R-Brenham) or similar legislation.
$198.2 million to maintain existing capacity and add 193 state-purchased inpatient psychiatric beds, including 70 beds in rural communities and 123 beds in urban communities.
$91.7 million to contract for an additional 150 competency restoration beds.
In addition to the mental health funding included in the conference committee report on HB 1, the 2023 supplemental appropriations bill, SB 30, includes $2.32 billion to increase inpatient mental health capacity. In its deliberations this week, the conference committee included a decision document showing the proposed allocation of the $2.32 billion agreed to by the conferees.
TAC Legislative Services will provide updated worksheets listing all the final budget decisions of importance to counties in both HB 1 and SB 30 once the conference committee reports for both bills become available.
For more on this article, please contact Zelma Smith.