County Magazine | October 25, 2023
Settlement dollars help Texas counties recover from the opioid crisis
County Magazine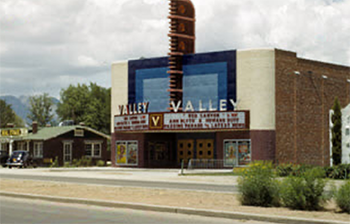 In 1948, the beautiful Valley Theatre opened in East El Paso, screening movies and hosting entertainment for decades before it reopened as a strip club called the Naked Harem. The site became a blight on the neighborhood, a haven for drugs and prostitution until it was seized by the district attorney's office in 2014 after its owners were indicted for criminal activity.
In September, construction crews finally tore down the neon Naked Harem sign to make way for a new wellness center that will have services for people struggling with addiction.
It's a symbol of restoration for the community that will be paid for with money El Paso County has received as a result of settlements with pharmaceutical companies related to the opioid crisis. The $500,000 for the project is a fraction of what El Paso County — and counties across Texas — expect to receive as more companies settle lawsuits. The pharmaceutical companies have been accused of falsely marketing opioid medications like Oxycontin as nonaddictive, resulting in a nationwide crisis as people have become hooked on these drugs.
Statewide, in 2020, drug overdose deaths increased by 31.9%, driven largely by these substances.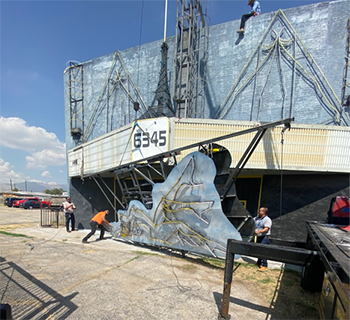 "There is no amount of money that could be paid to us that could properly compensate for the damages done because of the false claims about these drugs," said Joel Bishop, executive director of justice and community services for El Paso County.
But it's a start, he said.
The state, as a whole, will receive an even larger sum from the settlements, about $3 billion so far from pharmaceutical companies such as Johnson & Johnson, as well as drugstores like CVS and Walgreens, that will be split among cities, counties, hospital districts and the Legislature to address substance use problems.
The Texas Comptroller of Public Accounts in March released its first wave of funds to many of these entities — $47.1 million, the largest portions to regions most affected by the opioid crisis.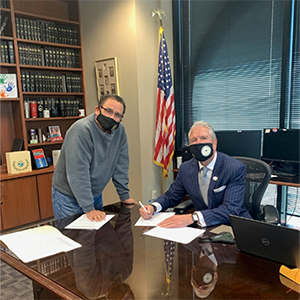 Bexar County has already directed $1.6 million of the $14 million it expects to receive to increase the number of beds in its women's treatment facility, Casa Mia, as well as to arm law enforcement with Narcan, a drug that reverses an opioid overdose and has become a critical asset to emergency responders across the country.
Other counties are using the money to tackle projects they've been hoping to address for a long time.
Jefferson County recently received $237,516 from settlements, and while they have not decided how they are going to use it, the county auditor's office said there has been some discussion about putting it toward a planned diversion center, which would provide access to mental health treatment instead of criminal charges for people in a mental health crisis or with substance abuse problems.
Right now, the county is using $6 million in American Rescue Plan Act funds, which were given to governments in response to the pandemic, toward the project. But Jefferson County Sheriff Zena Stephens said her office can use all the funding it can get.
"We are criminalizing people with mental health issues, and it's a burden on the taxpayer," she said. "We spend $130 a day to keep them in jail when they'll just end up back there."
Stephens said Jefferson County has seen an increase in overdoses and deaths in recent years from fentanyl, which can be mixed in with other drugs or made to look like prescription opioids.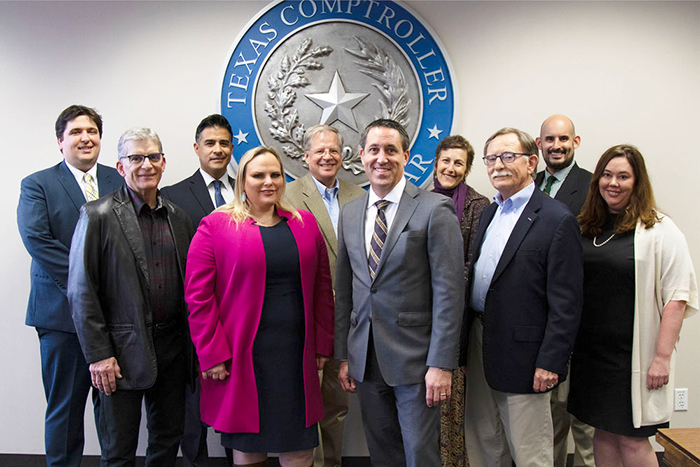 "Everybody has witnessed the evolution of the opioid crisis," she said. "We went from pain management clinics giving out these opioids. You would see people lined up getting into these facilities opening up all around the community. Law enforcement and legislators have done a good job making those go away. But people still have access to opioids. Now, the new killer is fentanyl, and it is wreaking havoc all over our country."
"There is no amount of money that could be paid to us that could properly compensate for the damages done because of the false claims about these drugs."
— Joel Bishop, executive director of justice and community services for El Paso County