County Magazine | April 23, 2023
Where are we now with broadband expansion?
County Magazine
One-fourth of Texas households lack sufficient access to the internet, a disparity that exists despite the internet's ubiquitous presence in everyday life.
State lawmakers passed legislation in 2021 aimed at addressing the gaps in broadband coverage. That legislation called for the creation of a map that would be used to determine how the state would dole out hundreds of millions of federal dollars to expand access across the state.
In December, the Texas Comptroller's Office revealed its long-awaited map. It divides the state into census blocks and shows the proportion of households served by a broadband connection. The tricolored map shows census blocks that are blue, or served with maximum speeds equal to 100 megabits per second downloading and 20 megabits per second uploading or greater; areas that are yellow, or underserved with max speeds of 25 mbps downloading and 3 mbps uploading; and red, or unserved with maximum speeds of less than 25 mbps downloading and 3 mbps uploading.
It differs from the Federal Communications Commission's National Broadband Map, the latest version of which was revealed just a month earlier; it will determine how federal funds will be allocated to each state. Both maps use the same methodology, but the FCC allows state governments, public interest groups and consumers to challenge its map's accuracy. Challenges to the state map must be carried out by political subdivisions, such as councils of government, individual counties or school districts.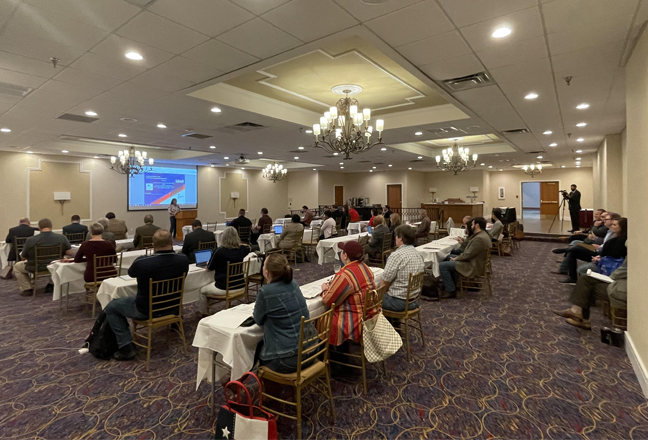 If an area on the state map has a high proportion of unserved locations, and there aren't prior plans to extend services to the area, then it can be deemed eligible for funding.
But the map has had its share of critics. It was largely drawn by the internet service providers themselves, and their profit model favors denser areas with a demonstrated ability to pay for internet service.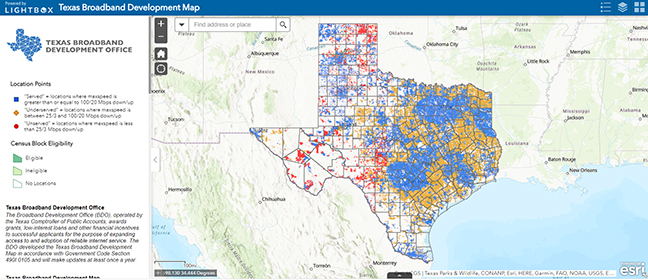 "ISPs are incentivized to overexaggerate their coverage, with little to no consequences," said Greg Conte, who directs the Texas Comptroller's Broadband Development Office (BDO). "Our maps are only as good as the data that's submitted."
That's why Conte and the BDO urged government bodies to act if they see inaccuracies. The Texas Comptroller's Office estimated there were 12 formal challenges to the first version of the map. Those challenges were lodged between Dec. 29 and Feb. 27. There will be another opportunity for challenges, but the BDO has not opened that up yet.
Among the organizations that have challenged the map is the Deep East Texas Council of Governments, the membership of which includes 11 counties in far East Texas.
Lonnie Hunt, DETCOG's executive director, said 46 census blocks in the region are in dispute.
In the meantime, the organization is seeking any and all sources of funding to grow the number of broadband connections within its region. The organization was instrumental in applying for a $17 million grant for the residents of Sabine County. The grant will build out fiber connectivity in most of that county, a project that is set for completion in March 2024, Hunt said.
In 2023, broadband connectivity is a basic building block for a healthy economy, Hunt said. Without it, it's hard to attract employers. Without employers, people might have no choice but to leave. From 2010 to 2020, two-thirds of DETCOG's counties declined in population.
"In spite of all the great things we have going for us, it's all about jobs," he said. "People have to have decent jobs (so) they can support their families."
During the pandemic, Hunt recalls hearing from administrators that about 90% of students in Kennard school district lacked internet at home.
"Probably the best scenario we have is 50% of our students in any school around our region have internet at home," Hunt said. Because of that, many East Texas school districts had to send worksheet packets to students' homes instead of conducting virtual teaching lessons.
For the 14-county East Texas Council of Governments to the north of the DETCOG region, a central part of the strategy to attract broadband infrastructure investment is to secure what are known as the middle-mile fiber connections. These connections bridge the gap between an ISP's corporate locations to customers' homes or businesses and can help reduce the business risk service providers take when they embark on expansion efforts.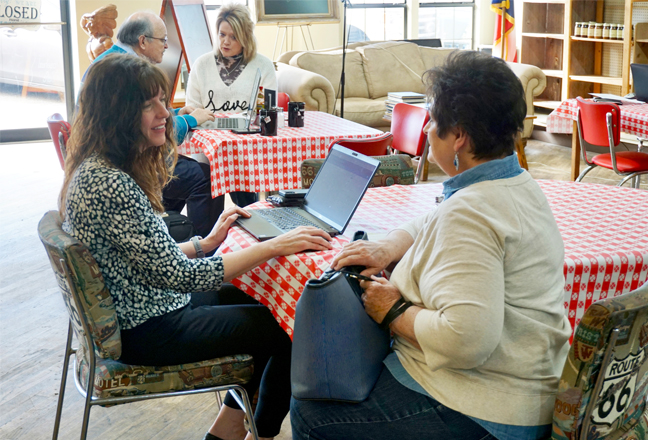 "We have … almost 900,000 people spread over 10,000 square miles," said David Cleveland, ETCOG's executive director. "So (if you're) an ISP, it's hard to make a business case and return on investment when you have so few people."
It's not clear how many Texas households are now connected to the internet since the 2021 legislative session.
Connected Nation, a nonprofit organization, has worked with nearly 60 mostly rural counties across the state to address a lack of broadband coverage. Molly Weiner, director of local and regional planning for Connected Nation, said the organization believes broadband is essential to people's lives. Calling the maps works in progress, Weiner said she is confident counties at both the state and federal levels will continue to raise their voices to improve the broadband maps.
Meanwhile, the state's Broadband Development Office knows there is much work to be done to bring service to the dark spots on the map, but eventually Conte hopes to work himself out of a job, he said.
"We should have the goal of universal connectivity in Texas," he said.