County Magazine | April 23, 2023
Running on Empty
County Magazine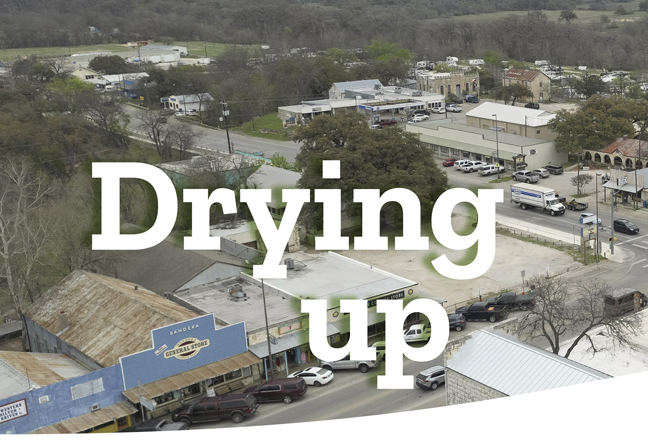 ​
Bandera County in the western Hill Country has been called one of the most flash flood prone areas in the world. Before 2017's Hurricane Harvey, it experienced the wettest tropical cyclone on record in 1978, when 48 inches of rain fell on the Medina River in a two-day period.
You wouldn't know from hearing about all that rain that the county actually struggles significantly with water availability.
Floodwaters are slow to replenish the Lower Trinity Aquifer, which fills the taps and feeds the farms in Bandera County. It's a deepaquifer, far beneath the groundand without many faults, so waterdoesn't easily make it down there, said Dave Mauk, general manager of the Bandera County River Authorityand Groundwater District, thepolitical subdivision, separate from the county, tasked with protecting and preserving the ground and surface water in Bandera County.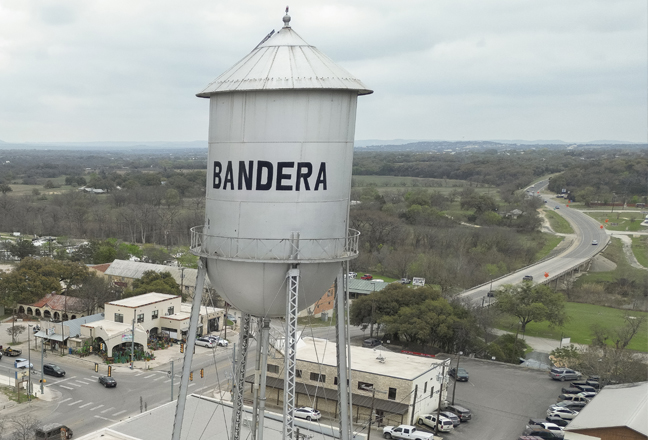 Bandera County is what is known as a Priority Groundwater Management Area, meaning that in 50 years it could see a significant groundwater shortage. Every day, new subdivisions come in — each lot with its own well — and the groundwater district has to balance property owners' needs to avoid a strain on the aquifer. Complicating issues is exceptional drought, which is only periodically broken by flash floods.
"We've aged the water in the Lower Trinity Aquifer, and it's 20,000 years old," Mauk said. "If you are pumping water that's not able to be recharged quickly, you could be in a situation where you are taking water out that's not going to be coming back anytime soon."
In the coming years, the residents of Bandera County are going to have to make some big decisions about the future of their water supply, Mauk said.
And they aren't the only ones.
A water crisis
Throw a dart at a map of Texas and no matter where it lands, you'll find a water problem — from the strained aquifers in Central Texas to the sparse desert of the Rio Grande Valley and the crumbling infrastructure in East Texas.
"Texas is and always has been what is classified as a high-water-risk state because of the quantity of water but also flooding, deteriorating infrastructure and climate variability," said Sarah Schlessinger, executive director of the Texas Water Foundation, a nonprofit that raises public awareness about water issues in the state.
Most of the water infrastructure in Texas, including pipes, dams and treatment plants, was built during the 1950s and has reached the end of its life span, losing excessive amounts of water through leaky pipes. The Texas Living Waters Project estimates losses at 572,000 acre-feet a year statewide, which is enough to meet the municipal needs of Austin, Fort Worth, El Paso, Laredo and Lubbock combined.
The two sources of water in Texas — surface water, which is stored in lakes and reservoirs, and groundwater, held in porous rock within the earth — are both seeing significant strains from drought and overuse. As of early spring, nearly 80% of Texas was experiencing drought conditions, and much of Central Texas andthe Hill Country, including Bandera County, was in exceptional drought, the highest on the U.S. Drought Monitor's intensity scale.
With the state's population expected to nearly double during the next 25 years to about 50 million, that could mean trouble for Texas.
Right now, Texas' current water plan has an $80 billion price tag to meet state demands. A bill filed by state Sen. Charles Perry, R-Lubbock, if approved, would allocate $3 billion from the state's budget surplus to address water issues.
"Texas overall is going to be in a really tough spot if we aren't thinking of how to invest in our infrastructure and be efficient with the water we have," Schlessinger said. "Some of those communities are just going to dry up."
The role of counties
There are dozens of entities responsible for providing water in Texas, among them cities, municipal utility districts and water conservation districts, each with its own customer base.
But water doesn't know city or county or groundwater district lines. The Edwards Aquifer, which is the source of water for millions of Texans,runs from Travis County south to Uvalde and west to near Del Rio.
Decisions by one water purveyor can have a compounding effect.
Although counties don't typically provide water themselves, Schlessinger said one of the biggest ways they can help in the water crisis is by bringing people from different groups and neighboring counties together in a united effort.
"Counties have an enormous say in how each region is planning for its water future," she said. "They have the ability to look at the region as a whole and look at where there might be inefficiencies in their infrastructure."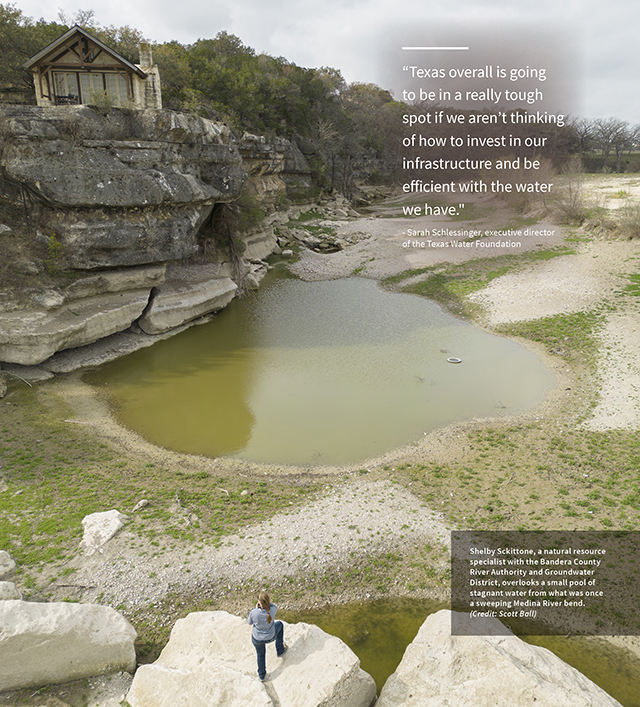 Bell County, north of Austin, sits in an area of rapid growth along the Interstate 35 corridor. Most of the water that comes through the taps is surface water from Lake Belton and Stillhouse Hollow Lake that the state contracts to different water purveyors.
Although it is lucky to have the lakes, Bell County is staring down the barrel of the state's drought problem, according to County Judge David Blackburn.
The county recently brought together water purveyors from across the region to fund a $250,000 study to explore the feasibility of installing an aquifer storage and recovery system, or ASR, in Bell County. An ASR is a reservoir below the ground that stores floodwaters during times of heavy rain to draw on during dry times. But it's not an overnight solution, Blackburn said, and it would cost millions. "You have to think in terms of decades to get that done," he said.
Bandera County is also exploring the possibility of an ASR. But because the Medina River runs dry, the county would have to scoutstormwater, collect it and injectit into the Lower Trinity Aquifer.
"It will work, but we've got to see if it could ever happen because of cost," Mauk said.
In the meantime, many counties are looking for immediate solutions to prevent water loss by taking advantage of state and federal grants to update aging infrastructure. The American Rescue Plan Act (ARPA), a bill that provided emergency funding during the pandemic, has given millions of dollars to counties across Texas to undergo projects such as replacing water lines and building new water and wastewater treatment plants.
Smith County in East Texas recently received more than $6 million in ARPA funds to construct new lift stations, build a new water well and water treatment plant, and install two new water filtration systems.
Smith County Judge Neal Franklin said the 2021 winter storm uncovered many issues with infrastructure. People lost waterbecause of frozen and cracked pipesand were forced to boil water when contaminants seeped in. "That's whenit all came into focus," Franklin said.
It's Texas' rural communities that often struggle most with aging infrastructure, because they don't have the tax base to support paying for upgrades. And many don't have the workforce to carry out repairs or the institutional expertise to apply for grant funding.
The Rio Grande Valley is one of those areas.
On the U.S.-Mexico border, Terrell County is one of only three counties in Texas that manages its own water supply. It's what is considered a colonia, made up of a large number of low- to moderate-income households that don't have basic utilities. About 1,000 people in the county get their water from a single well that was built in the 1940s. Infrastructure there was installed 50 years ago and needs replacing.
But Terrell County Judge Dale Carruthers said the county is financially strapped and can't pay for those upgrades. Thankfully, with $2 million in colonia funds from the Texas Department of Agriculture, the county will be able to replace water lines, repair the water storage tank and pumphouse and build a second well, this one deeper because the aquifer has dropped since the first one was dug about 80 years ago.
"Some of the original pipes were put in during the railroads. They have more than stood the test of time, but it's time to fortify the infrastructure across the board," Carruthers said. "Our most precious asset in the desert is water. We are hoping we have enough of it."
The West Texas desert faces similar issues as South Texas with its water supply. But some say it could be the epicenter for the future of water in Texas.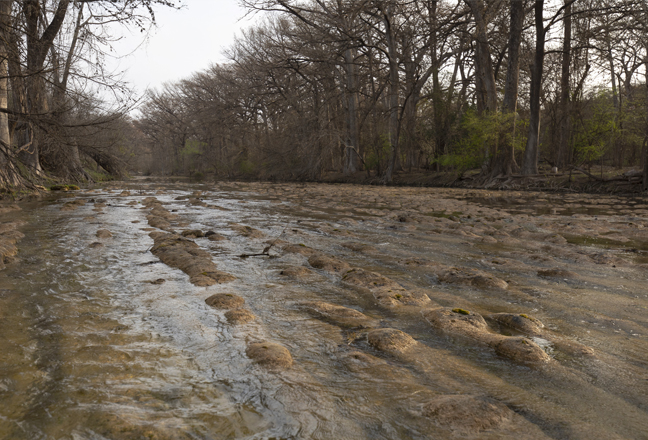 Thinking big
In the Permian Basin in West Texas, oil is rich but water is scarce. The region accounts for 40% of oil production in the U.S. But places like Midland that are seeing population growth are having to pipe in water from neighboring counties to supplement a dwindling supply.
However, the Permian Basin also sits on an ocean of wastewater — one that Perry, the state senator, calls an "untapped resource" that could potentially change the game in Texas.
Currently, 14 million barrels of wastewater come up every day during oil and gas production, Perry has said. His proposed legislation would encourage the private sector to look into how Texas can recycle that water and remove toxic chemicals to make it safe enough to irrigate agriculture and potentially to even drink.
"It's a matter of when can we make it cost-effective," Ector County Judge Dustin Fawcett said.
As of early spring, it was unclear how lawmakers would fund proposed legislation this session. But one thing that the Legislature, cities, counties and groundwater districts seem to agree upon is that something needs to be done now.
"Water security in Texas is oneof our largest challenges in the coming decades, and every single person has a role to play in it," Schlessinger said.