County Magazine | February 13, 2023
Crystal Cedillo
County News | County Magazine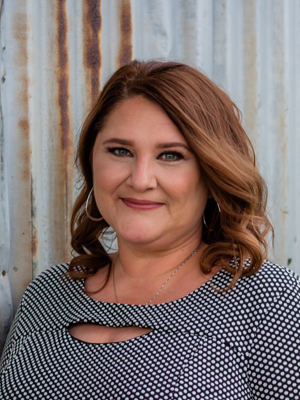 How long have you been tax assessor-collector?
I was elected in 2012 and sworn into office in January 2013.
What did you do before you became tax assessor-collector?I was hired as a clerk in the Tax Office in 1999. I started taking core curriculum courses shortly thereafter. I passed the state exam with the Board of Tax Professional Examiners and received my Registered Texas Assessor Certification. Through hard work and dedication, I became chief tax deputy and remained in that position until my transition to tax assessor. I have had the great honor of being a TACA education instructor since 2011.
How did you become interested in running for office?With the support and encouragement of the previous tax assessor, who was retiring, I decided it would be the best thing for the county for me to put my education to use in this capacity. She had invested a vast amount of time preparing me to help the public in my duties as chief deputy, and I felt that it was my duty to continue to serve the county. And, I have to say, I love my job!
What was the biggest surprise or adjustment after taking office?My biggest adjustment was
going from a "co-worker" to the "boss." Everything else was a seamless transition.
Since taking office, what accomplishment are you most proud of?We have enhanced our technology and office/building security, and streamlined our balancing and accounting practices, but these don't come close to my proudest accomplishments. I take pride in the team that I have built here at my office. I have exceptional employees who have been well educated for all functions of the office. By upholding the laws and codes, we hold one another accountable and treat everyone with respect. This allows us to provide exemplary service to the public and to other offices that call upon us for assistance. This by far is my mission and my proudest accomplishment thus far.
"You can't just do the job. You have to care enough to want to do an excellent job."
— Crystal Cedillo, Gonzales County
What advice do you have that you've learned on the job or a philosophy that you go by in regard to your work?
My advice is to be involved: Be involved with your region, your association, TAC, the legislative process, your community and your family. You can't just do the job. You have to care enough to want to do an excellent job.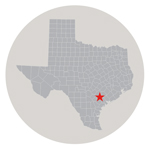 What do you do when you're not at work? Do you have any hobbies or are interested in something unique that may surprise your colleagues?I am always working! I volunteer and serve on the boards of many nonprofits and community organizations such as Waelder New Millennium Lions Club, Waelder #1023 Order of the Eastern Star, Gonzales County Historical Commission, Waelder Visitors & Heritage Foundation, Waelder Cemetery Association, Waelder Community Center, Waelder Lions Foundation, and others.
I have numerous hobbies, but I would say that the most unique activity that I like to do that would surprise my colleagues is that I have been cleaning and restoring old headstones in our historic cemetery for the past nine years. It is a tedious job that requires special soap and a soft bristle toothbrush. I spend hours cleaning just a couple of headstones, but these 100- to 150-year-old blemished rocks are beaming when the process is complete, and that gives me satisfaction.
What is your favorite thing about Gonzales County?
The people. The county is rich in history, architecture and values, but the people of Gonzales County make it what it is.