Programs | July 05, 2023
Retiree Health Coverage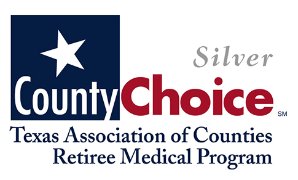 TAC HEBP believes in providing reliable, smart benefits that are attractive to your employees and practical once they have retired. That's why we provide options for retiree medical coverage through trusted vendor partners. We have benefit plans available for groups with Medicare eligible retirees and their spouses who are enrolled in Medicare A and B.
CountyChoice Silver
The Transamerica comprehensive Medicare Supplement Plan offers benefits and minimal out-of-pocket expenses for retirees. This program includes:
Access to a NurseLine
Disease management programs
Wellness advice
Various discount programs
Resource services
Various billing options are available and groups may select medical with prescription coverage or medical only coverage, allowing retirees to find prescription coverage elsewhere.

For guidance, education, evaluation, a benefit plan review and more, our Employee Benefits Consultants are here to help you.
Find Your Consultant

Contact TAC HEBP
(800) 456-5974
(512) 478-8753 Main
(512) 481-8481 Secured Fax

Texas Association of Counties Health & Employee Benefits Pool
P.O. Box 2131
Austin TX 78768-2131