Programs | May 31, 2023
Workers' Compensation Coverage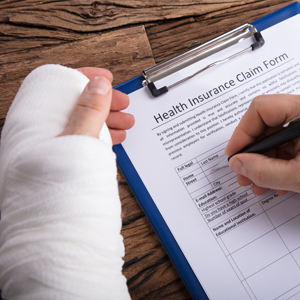 Workers' compensation covers the cost of medical expenses and lost wages for workers who are injured in the course and scope of their duties. Examples of work-related injuries include ankle sprains and back and shoulder sprains.
By law, employers are liable for these costs when an employee is hurt on the job. The TAC Risk Management Pool (TAC RMP) offers several options for counties to finance these risks:
Fully-funded (pooled) coverage — The Pool offers this option for those counties that want to completely transfer the risks and costs associated with injured workers. This is the most popular option because it offers a guaranteed cost.
High-deductible program — The Pool offers high deductible plans for those counties that are willing to accept some of the risks. A high deductible program is a great choice for medium or large counties that want to take on more risk and can tolerate fluctuations in monthly costs. This type of arrangement can offer many of the advantages of self-coverage without the associated administrative work that comes with it.
The Alliance — TAC RMP has partnered with other public entity pools to develop a panel of high-quality health care providers that give your injured workers the care they need to recover and return to the workforce. By focusing on quality, the Alliance has proven to provide better outcomes and lower overall costs. The Alliance is only available to counties that participate in the TAC RMP workers' compensation coverage.