Blog | July 05, 2022
Blog: State reminds counties to update voter registration rolls
County Magazine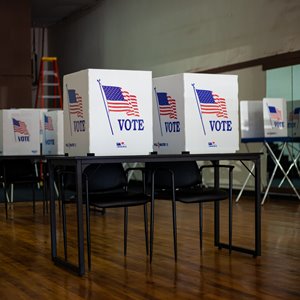 The Texas Secretary of State's Office is reminding county election administrators to update their voter registration rolls or risk losing state and federal funding.
The reminder, released June 15, follows Senate Bill 1113, which passed during the 2021 legislative session, among sweeping legislation to shore up election processes in Texas. Supporters of the bill said it would ensure the accuracy of voter rolls by requiring county registrars to remove ineligible voters as quickly as possible.
In the advisory, state agency officials outlined the need for registrars to comply with any voter registration cancellations that are flagged in the statewide database known as the Texas Election Administration Management (TEAM) system. Counties have 30 days to reply to the Secretary of State's Office once a potential voter registration cancellation is flagged in TEAM.
"Our goal is to work closely with the counties on this process to make sure that that they're doing the work correctly and that the voter rolls are being cleaned up, while obviously leaving eligible voters alone," the state's Director of Elections Keith Ingram told County magazine.
Failure to investigate the flagged potential cancellation within the 30 days could result in the county losing state Chapter 19 funding and federal security grants funding, Ingram said.
"We aim to cooperate with counties, so that they will know well in advance if they're not meeting expectations, and that won't be a surprise," Ingram said. "The goal is clean rolls, not punishing counties."
A person's voter registration could be canceled for a number of reasons, including their death, a felony conviction, a residential address outside the county they're registered in or a lack of U.S. citizenship.
In November 2021, 50,469 registrations were canceled. There were 17 million registered voters that same month.
Ingram said that there could be scenarios that potential flags could point out certain eligible voters — perhaps an ineligible voter shares the same name as an eligible voter — and counties are encouraged to present information that support that.
To see the breakdown of registration cancellations by county, visit www.sos.state.tx.us/elections/team/cancellation-trend-reports/index.shtml.