Blog | August 01, 2022
Guest blog: Dallas County completes $200 million historic renovation
County Magazine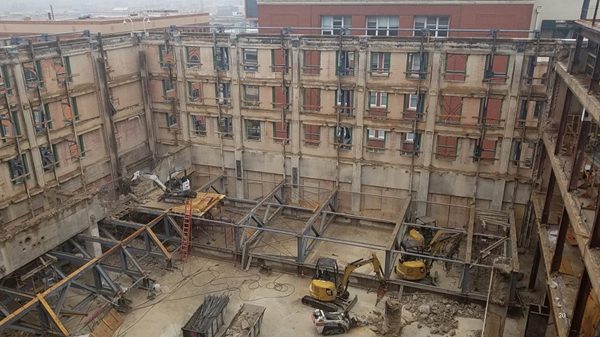 The largest historic renovation of a county government building in Texas history is now complete.
The Dallas County Records Building, once a crumbling structure with over a third of its space unusable and in desperate need of restoration, is now one of the most modern and efficient facilities in the county's real estate portfolio.
I began spearheading this ambitious project in 2015, when I proposed the creation of a building study committee. This five-member citizen committee reviewed the county's facility needs and recommended that the project move forward.
It took longer than expected to finish, but the results are spectacular. We now have an efficient, modern, environmentally conscious workspace for our employees and residents to conduct business.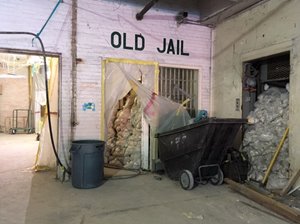 Prior to the renovation, the Records Building was really three buildings, built decades apart and loosely connected through a hodgepodge of ramps fitted to uneven floors. There had been no major upgrades in well over 50 years and the complex had tens of millions of dollars in deferred maintenance needs. There was also almost 100,0000 square feet of unusable space that was once the county jail.
From planning to completion, the project took almost seven years. This was an incredibly complex project for multiple reasons, one of which was the unique demolition process. Portions of the interior of the building needed to be wholly reconstructed. "Surgical demolition" methods had to be used to ensure historic pieces of the building were removed undamaged, so they could be reused in the newly renovated structure. Additionally, because of the historic nature of the building and its position overlooking Dealey Plaza, the site of President John F. Kennedy's assassination, state and city historical agencies had to be consulted and had to approve structural and façade improvements in advance.
There were also delays caused by asbestos and lead paint, which had to be carefully removed, as well as by the need to remove the bars from the old county jail so they could be preserved. We took the utmost care when it came to environmental concerns and focused on safety, as well as historic preservation. It did cost us extra time, but safety and preservation were always critically important to us. And I think you can see that in the results.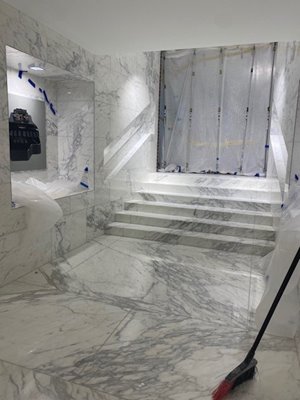 And the results speak for themselves.
The Records Building is a Leadership in Energy and Environmental Design (LEED) Silver-certified structure, and the first government building in the state to obtain the WELL building standard certification for health and well-being. It has optimized energy performance, offers superior indoor air quality, uses sustainable materials and has a stormwater collection system for water reuse. For the WELL certification, it has improved air handling systems, water purification, natural lighting and healthy food options.
Final construction costs were $200 million. Participation by small businesses and minority-owned and woman-owned businesses was robust, coming in at 45% of the construction. I am especially proud of the participation of these companies. All of the three major capital projects completed in the past year — the Records Building, the Oak Cliff Government Center and the South Dallas Government Center — have had record-high small-business participation numbers for Dallas County. As chair of the Facilities Management Committee, I think these numbers really reflect progress for us when it comes to inclusion.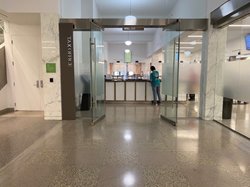 All county departments that were previously located throughout downtown Dallas have now been moved into the newly renovated building, creating a "one stop shop" for county residents and business owners.
I must also note we did all this without raising taxes or going into long-term debt!
I am very proud of what we have accomplished here. I hope this newly renovated facility makes doing business with Dallas County an easier and more pleasant experience for everyone.
The official ribbon-cutting took place on Aug. 1.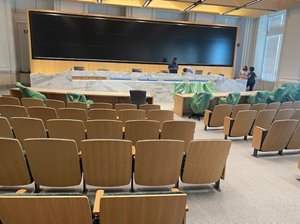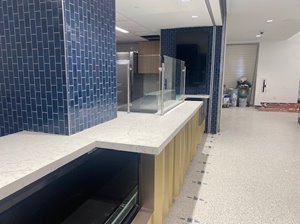 Written by: Dr. Elba Garcia, Dallas County Commissioner, District 4