Blog | February 15, 2023
Blog: Black History Month Feature: Travis County District Clerk Velva Price
County Magazine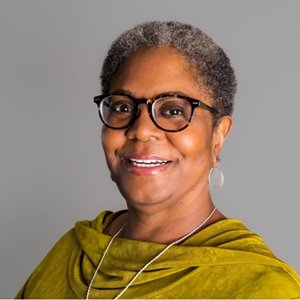 Velva Price is the first African American District Clerk in Travis County's history, a title she doesn't take lightly. In her role, she said representation can make a difference in helping people feel more at ease at a minimum.
"To see somebody who looks like me or maybe came from the same place as I did, may make you think you can count on the system a little more," said Price, who County magazine is highlighting in recognition of Black History Month.
A former lawyer with more than 25 years' experience, Price has served as district clerk since 2015.
She credits her family for helping her achieve and break down boundaries to get where she is now.
"My dad was in the military, so we were able to see people of color in positions of power because of his time in the Air Force," she said. "But I also know that, unfortunately, there are communities where they don't see that."
She believes that Black history is something that is more than a one-month celebration.
"African Americans have contributed significantly every day, every year, every month, every decade, to the growth and improvement of the United States of America," she said.
Price loves her job and is proud of the work her office has done so far and looks forward to continuing to improve the lives of those in her community.
"To the extent that my office can, I want to make it easier," she said. "I want to have people feel like they can get the information they need without having to call 5 million people, because I know that's frustrating."
Her county also inspires her to continue her work in county government.
"The openness and desire to work with each other and to try to do things to help the community – that's what I love about Travis County and the elected officials here," Price said, "and...the community in general."
Written by: Melissa Maluski