County Magazine | July 31, 2023
The new frontier of AI
County Magazine
The rapid advancement of artificial intelligence (AI) has ushered in a new era with profound ramifications for government. As AI technologies continue to evolve and infiltrate various sectors, governments find themselves grappling with a multitude of challenges and opportunities. On one hand, AI holds the promise of streamlining bureaucratic processes, enhancing decision-making and optimizing public services. However, the integration of AI also raises critical concerns surrounding privacy, ethics and the future of work. As the transformative power of AI permeates the governmental landscape, its impact on policymaking and social dynamics becomes an imperative area of exploration and regulation.
Recognizing the complexities of the issue, the National Association of Counties has formed an Artificial Intelligence Exploratory Committee to examine issues and opportunities related to AI in county government, including potential applications, policies and more. NACo President Denise Winfrey appointed 15 committee members from across America, including Travis County Judge Andy Brown, who is co-chairing the group.
"If we don't move quickly, other entities will end up shaping the policy, and it may not be in the best interests of counties."
— TAC Senior Manager of Technology Peter Crary
"AI can play an important role in achieving our priorities in counties nationwide," Brown said in a news release. He said that the committee's work would "ensure that our approaches to deploying AI are responsible, well-informed, and sustainable for our workers and community members."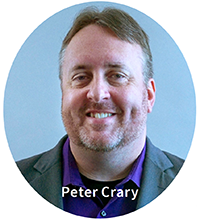 Peter Crary, Senior Manager of Technology at the Texas Association of Counties, was also appointed. He has a unique background for the work, as he holds a patent for an AI-enhanced license plate reader. "The exploratory committee is well timed," he said. "If they waited much longer, they'd be so behind the curve it wouldn't be worth it. If we don't move quickly, other entities will end up shaping the policy, and it may not be in the best interests of counties."
Fueling the urgency is the unprecedented adoption of ChatGPT, a computer program that mimics natural language and can have conversations with people through digital prompts.
Within a matter of weeks after it launched in November 2022, millions of users were asking ChatGPT to help with all sorts of tasks—with varying degrees of success—such as planning trips and itineraries, validating scripts and code, writing business letters and performing research. ChatGPT wrote the introductory paragraph of this article in less than five seconds.
It showcases the potential of AI to streamline processes and free up government employees to focus on direct support for residents—if the information returned by the tool is accurate.
And therein lies the problem, according to Crary. "AI is built by humans, which means it's flawed."
Governmental entities need to address questions about the use of AI in government. What are the risks? How do we ensure accuracy and fairness? What checks and balances are required? What are the implications to privacy? To cybersecurity? To the future of work?
More than a chatbot
AI-based technologies have potential to improve the services people receive from local government, and examples abound, from optimizing resource allocation during emergencies to improving traffic management and transportation planning, to employing predictive analytics to better forecast where flooding will occur.
Leveraging machine learning and AI-based systems can support prompt decision-making, especially during emergencies when time is critical.
For example, this spring the Rio Grande Area Council of Governments implemented a new AI-based feature of its cloud-native call management system, Carbyne, that facilitates live translation of emergency calls. The council of governments serves as the 911 authority for five counties in southwest Texas: Presidio, Hudspeth, Culberson, Jeff Davis and Brewster.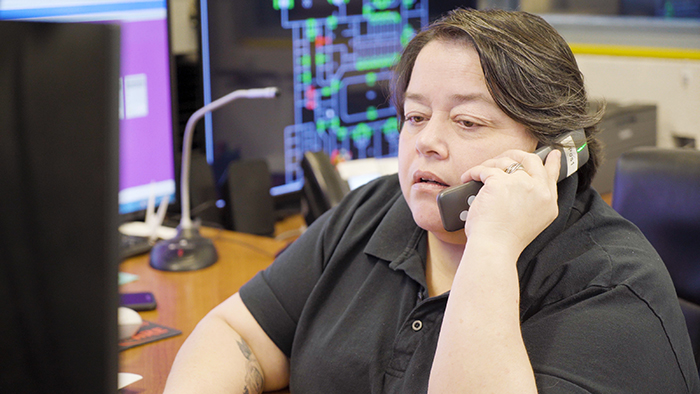 Previously, when a caller with limited English proficiency called 911, dispatchers would need to connect the call with a third party, a process that could take a few minutes. The modern system translates a caller's Spanish into English in real time.
"Minutes and seconds matter, especially in our rural jurisdiction," said Marisa Quintanilla, regional services director of the Rio Grande council. "[With the new system,] the caller understands what is going on the whole time."
Many of the emergency calls received in Presidio County on the Texas-Mexico border are from Spanish speakers, according to Monica Sanchez, Public Safety Answering Point supervisor in the sheriff's office. "In my world, in Presidio County, most callers are Hispanic. With the different dialects spoken here, having the immediate translation ensures we have accurate information so we can get them the help they need."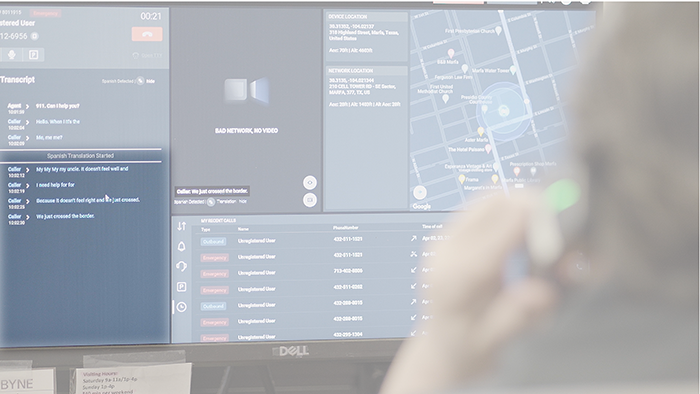 Evolving with the technology
The state is also exploring innovation and policy questions around AI. House Bill 2060, passed during the 88th Legislature and signed by the governor in June, creates an Artificial Intelligence Advisory Council, and one requirement is to assess the need for a state code of ethics for artificial intelligence. The council must submit a report with its recommendations to the Legislature by Dec. 1, 2024. The council's assessment will be based in part on inventory reports from state agencies submitted to the council and the Texas Department of Information Resources (DIR) outlining how they are using or plan to use "automated decision systems."
DIR is no stranger to AI. The agency established an Artificial Intelligence Center of Excellence in 2019. The center helps support state and local governments and public institutions of higher education explore AI technologies to foster digital transformation.
Jennifer Buaas, deputy chief technology officer at the agency, said, "The questions we are fielding more are those about creating policies and best practices for implementation."
And, as Crary noted, the time is now. "The technology is here to stay, and it's only going to expand," he said. "It would be a really bad idea to ignore it."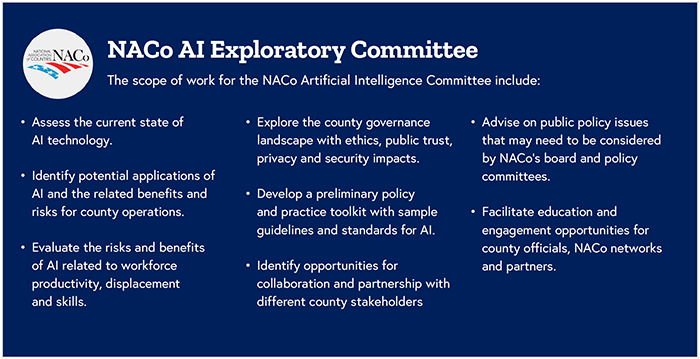 Written by: Erica Macioge