County Magazine | February 13, 2023
Empowering Seniors fortifies Tarrant County residents entering their 'golden age'
Health & Benefits News | County Magazine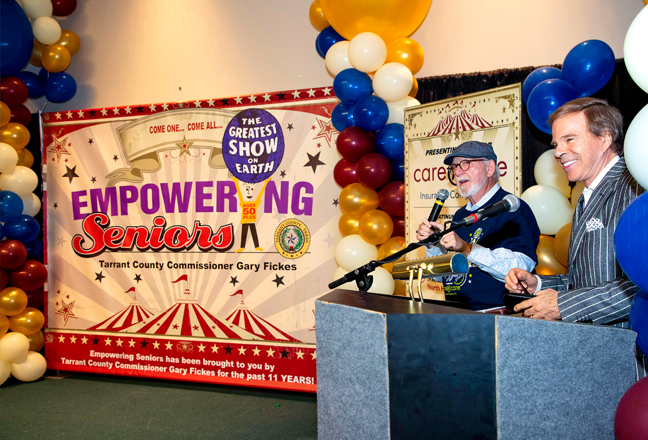 When Tarrant County Commissioner Gary Fickes turned 60, his "golden age' as he calls it, he knew there would be a need for others in his age group to combat some of the issues that come with aging.
"In 2010, the first baby boomers started turning 65, and they've been turning 65 at a rate of about 300,000 per month nationwide," Fickes said. "It's one of the fastest growing demographic phenomena going on."
Being a baby boomer himself, he saw a tidal wave coming of elder Tarrant County residents needing help. So Fickes, Tarrant County's Precinct 3 Commissioner, commissioned a task force in the late 2000s to take the collective pulse of the local senior community.
The upshot of that task force's work was Empowering Seniors, an annual event that aimed to give seniors a one-stop shop to fulfill their needs. Back when the task force convened, six focus areas were identified as being key to the local senior community: isolation, transportation, health care, financial security, identity theft and employment. The events Empowering Seniors hosts are free to residents and tackle at least one of those focus areas.
Empowering Seniors was able to leverage the already-prevalent work of nonprofit organizations such as United Way, Meals on Wheels and the Area Agency on Aging. Through this network of agencies, wellness checks were built into regular visits so that any senior citizens struggling through loneliness or medical ailments could get the help they needed.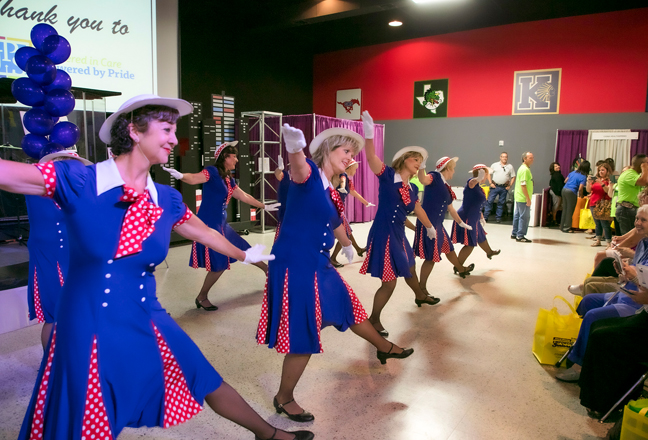 Empowering Seniors also provided area agencies the initial stimulus to expand currently existing transportation services to benefit older residents. For health care needs, Empowering Seniors coordinates with local health care providers to offer preventive care: hypertension screening, diabetes tests and other diagnostic exams. Fickes also transformed the
Empowering Seniors website to serve caregivers and the senior community year-round. Valuable information, resources, and entertainment are easily accessible 24 hours a day.
What's more, these programs don't cost Fickes' constituents a dime. Rather than coming out of county coffers, the funding for Empowering Seniors events comes entirely from event sponsors, including each of the area's five major hospital systems.
Tarrant County's work with Empowering Seniors was recognized in 2012 by the Texas Association of Counties with a County Best Practices Award, and the program has inspired copycats throughout the state.
In 2021, there were more than 255,000 Tarrant County residents over age 65, according to the U.S. Census Bureau. Tarrant was one of three Metroplex counties in the nation's 10 fastest growing counties from 2010 to 2020.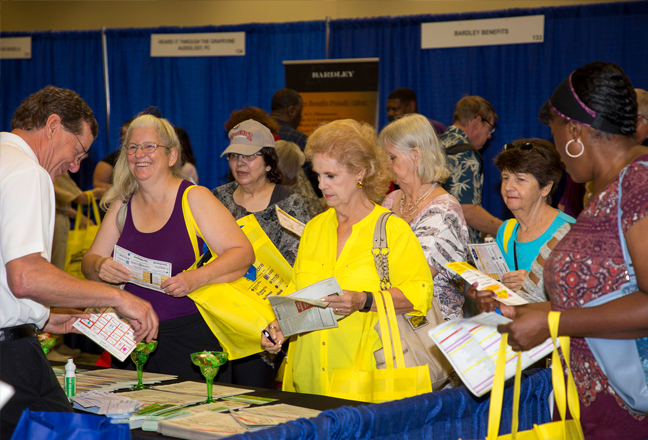 "We've got a lot of seniors that are located here, and [more] are moving here — for a lot of reasons," Fickes said.
The first year the Empowering Seniors event was held in 2009, 300 residents attended. In 2019, that number had grown nearly tenfold.
The COVID-19 pandemic necessitated an all-virtual event in 2020, and in 2021, Empowering Seniors was split into several events held throughout the year, running the gamut from wellness seminars to outreach initiatives.
But heading into the new year, Fickes said Empowering Seniors is ready to return to an all-in-one format.
"We're ready to go do another big one," he said. The first annual Empowering Seniors event since 2019 is scheduled for September.