Blog | September 08, 2022
Blog: TAC plans expansion of County Relations Officer program
County Magazine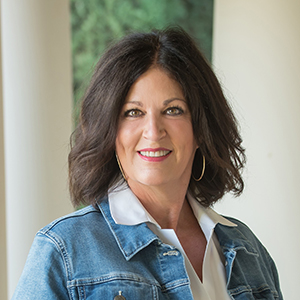 Exciting news – Texas Association of Counties (TAC) is expanding its County Relations Officer (CRO) program with the addition of a fourth CRO.
Kim Halfmann, former Glasscock County Judge, will join TAC Oct. 3. She will serve 71 counties in the Permian Basin and Concho Valley and extending west into the Central Texas region.
"Kim Halfmann's boundless, positive energy and deep understanding of the dynamics and challenges of county government are wins for Texas counties and for TAC," TAC Executive Director Susan M. Redford said. "Adding a fourth CRO also brings additional resources to the team, which is consistently in high demand."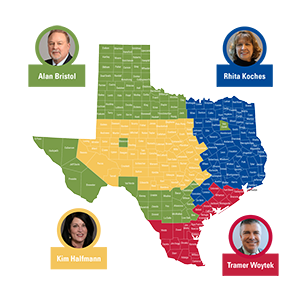 Halfmann was Glasscock County Judge from 2010 to 2021 and served on the TAC Board of Directors from 2016 to 2021. "Budgetary issues, new legislation, underfunded mandates and turnover on the commissioners court — those are continual challenges within counties," she said. She's particularly attuned to the needs of smaller counties, whose officials wear multiple hats.
Halfmann joins CROs Alan Bristol, Rhita Koches and Tramer Woytek — all former county judges with deep expertise on county issues and TAC resources. The addition of a fourth CRO means that territories are smaller and each CRO can be more available to county members.
Download the updated territory map.
Written by: Erica Macioge