Blog | May 25, 2023
Blog: 2023 TAC County Technology Conference a success
County Magazine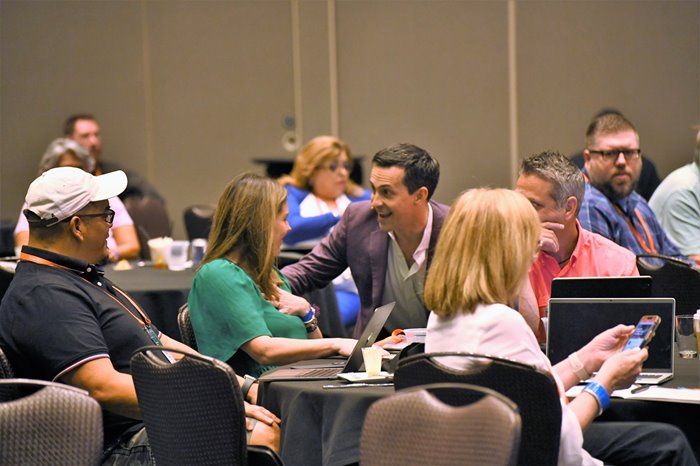 The reviews are in. TAC's highly anticipated 2023 County Technology Conference, which took place May 16-19 in Round Rock, was a success.
"Very informative," said one attendee. "Awesome sessions" and "top-notch training," said others. One participant summarized their experience saying, "Great resources for me as I am new to county government and building the first IT department for our county." Another attendee applauded the conference's virtual component, saying "Although some of us cannot attend in person, you keep us engaged in the live event."
More than 250 people participated in-person and virtually.
The inaugural event featured a robust, member-shaped agenda with two educational tracks, one geared toward IT staff and the other toward non-IT staff and county officials. Centered around the conference's theme, "Bridging the Gap: Technology, Cybersecurity and County Service," topics ranged from records management and data storage, to cybersecurity, budgeting for IT projects and beyond.
One session in particular, "Digital Deception: Technology Meets Magic," was a favorite among everyone in attendance. The interactive presentation used magic to highlight the power of technology.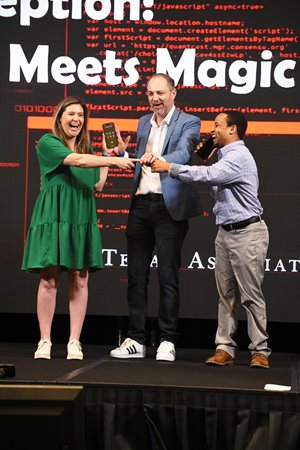 The conference also featured notable speakers including Rita Reynolds, National Association of Counties chief information officer; Tim Rahschulte, Professional Development Academy CEO; Andrew Walls, IBM chief technology officer and chief architect; Ernesto Ballesteros, Texas' cybersecurity coordinator for the Cybersecurity and Infrastructure Security Agency; and many others.
For a deeper dive into TAC's 2023 County Technology Conference, be sure to check out the next issue of County magazine.
In the meantime, save the date for next year's conference, scheduled for May 21-24.
You can also watch a video recap of the conference here and see some photo highlights here.
Written by: Brittni Spurlock